With my birthday nearing the corner, I thought I'd round up a wish list of a few items I have my eye on. Now, before you think "who does this girl think she is? Creating a list of things she wants for her birthday", this is just a fun post of items I simply yearn for, and quite frankly, will likely purchase for myself, haha. Treat yo-self, am I right? Let's dive in —
To shop, click directly on the product image or find it's corresponding number below the collage. 
I've been eyeing this polka dot tank for a few days now and finally decided to order it for myself with a birthday coupon I received in the mail. I think it'll be so cute with black tailored shorts for summer, but equally as cute with jeans and a blazer during fall. These hair claw clips were an impulse buy, and I'm eager to see if I can pull them off — for $10 I had to try.
This mock neck sweater, and this color-block sweater are both pieces I see myself reaching for time and time again. And while this bright green top is a bit summery, I love the smocked bodice and puff sleeves… chic!
As much as I love home decor, it's actually one of the things I find hardest to invest in. However, I love these rolling linen dining chairs for the ends of our table, and I know exactly where I would give this faux olive tree a home. I've had these floating shelves empty for far too long now, and it's about time I get some frames up there.
I shared this funky bowl from Anthropologie on stories last week, and think a few of these moss balls would be perfect as filler. This oversized vase and this cocktail side table have actually been on my wish list for months now (see this post) and they're both under $100.
For the adult in me, I had to throw in a few practical gifts: such as this trio of pens (love the patterns), these stemless martini glasses to complete my cocktail glass collection, and some skincare.
I'll leave you with a little humor — thanks for reading!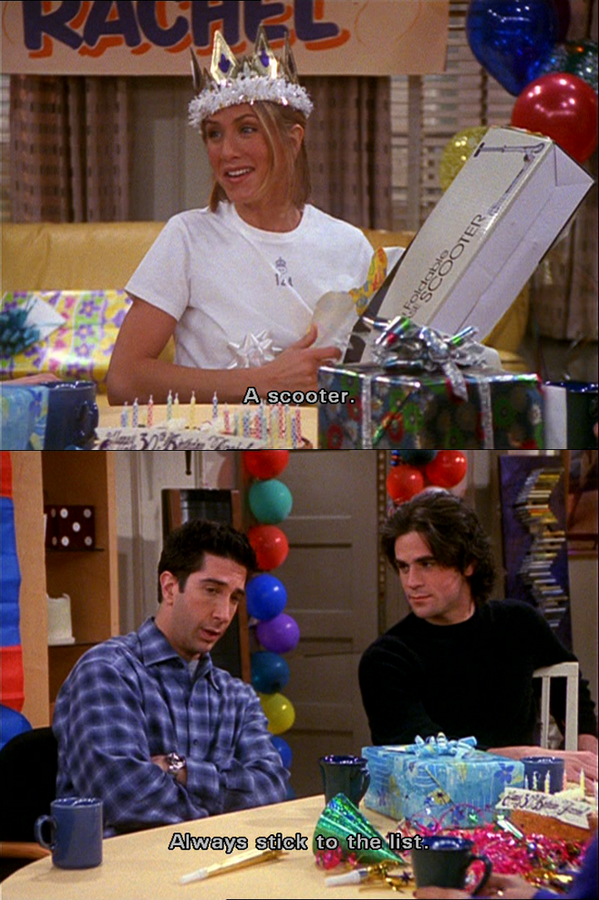 This post may contain affiliate links, meaning when you click the links and make a purchase, I receive a commission.